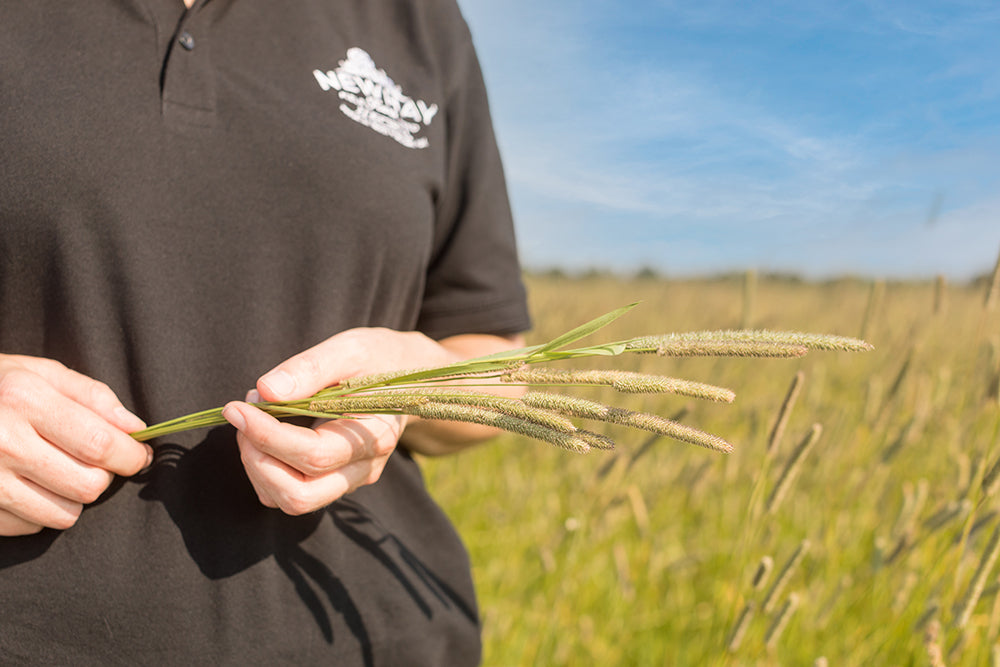 On the Farm
Newhay's founder explains his approach to producing premium hay for small pets
19 January 2017
Homegrown provenance at its best - at Newhay we are passionate about growing and producing premium, natural animal feeds. We are experts in growing and drying Timothy Hay, a quality grass, known for its high fibre and palatability. This makes it ideal for small animals, herbivores - and a favourite for racing horses too.
Products are 100% British, and grown and manufactured on our family-owned farm in North Yorkshire. Our farming and production techniques use the latest technology and we're  proud to supply some of the UK's top pet food brands.  We are a fully accredited and national award-winning company. 
What we do...
Hay is grown and harvested from our designated fields, spanning over 400 acres. The protection of wildlife around our crops is very important to us which is why we plant margins into our fields to encourage nectar loving insects.
We pride ourselves on getting our crops off the field and into the barn within 48 hours. To do this we cut at the right time, when the weather and grass quality are working hand in hand. Once the hay is cut it is then teddered (spun) 3 to 4 times each day to make sure that the moisture evaporates as quickly as possible.
This results in a crop that is high in fibre, low in sugar and high in palatability, perfect nutrition for your small pet in every nibble!
The hay bales are then put onto our purpose-built drier to maintain the levels of nutrition nature intended and then into a  fully enclosed barn which keeps bacteria and spores low. Once the hay arrives into the store it is moisture checked and put away ready for processing. 
Once into the factory the bales are picked for the specific production process depending on whether we are making our new and exciting premium, own brand Newhay hay, or satisfying the appetites of some of the  UK's leading brands!
Everything we do at Newhay is designed to produce the best quality Timothy Hay which is a combination of the best product, the latest technology and above all great people!
Thanks for stopping by!
Ian Burrows